This logo was created for a stellar event management company called - The Event Equation. The company works towards providing a strategic conception overview of the event design from its core to the crust with a final goal of flawless execution. To achieve these objectives, the strength of the company lies in its room for fresh ideas, creative design, precise coordination and a sharp eye for minute detailing.
Keeping the above details in mind, I decided to use decorative elements for the logo conceptualization. Elements like flowers, wreath, wine glasses are encapsulated to give an organic feel to the logo. I've also used a pastel color theme as it creates a feeling of earthiness and sophistication.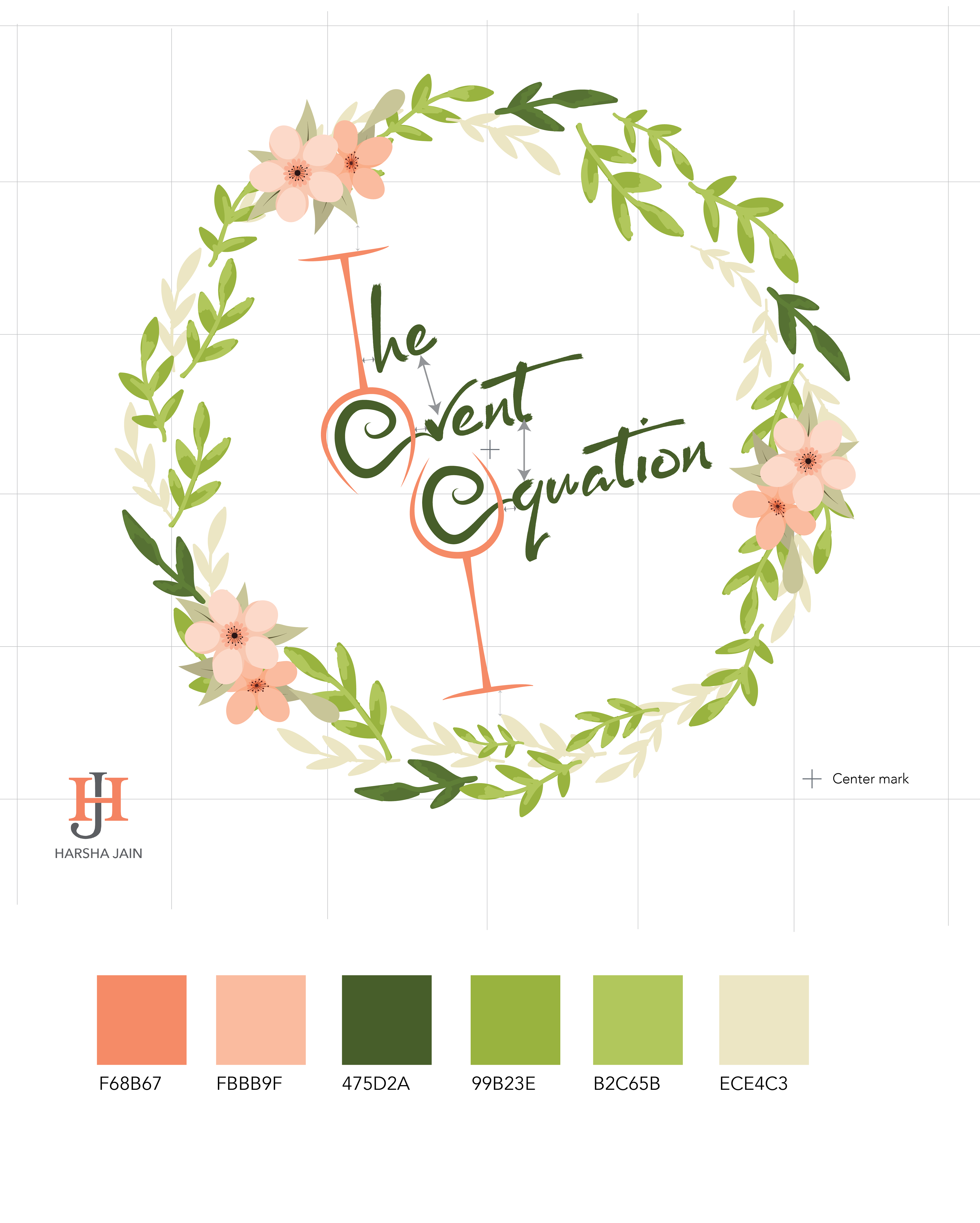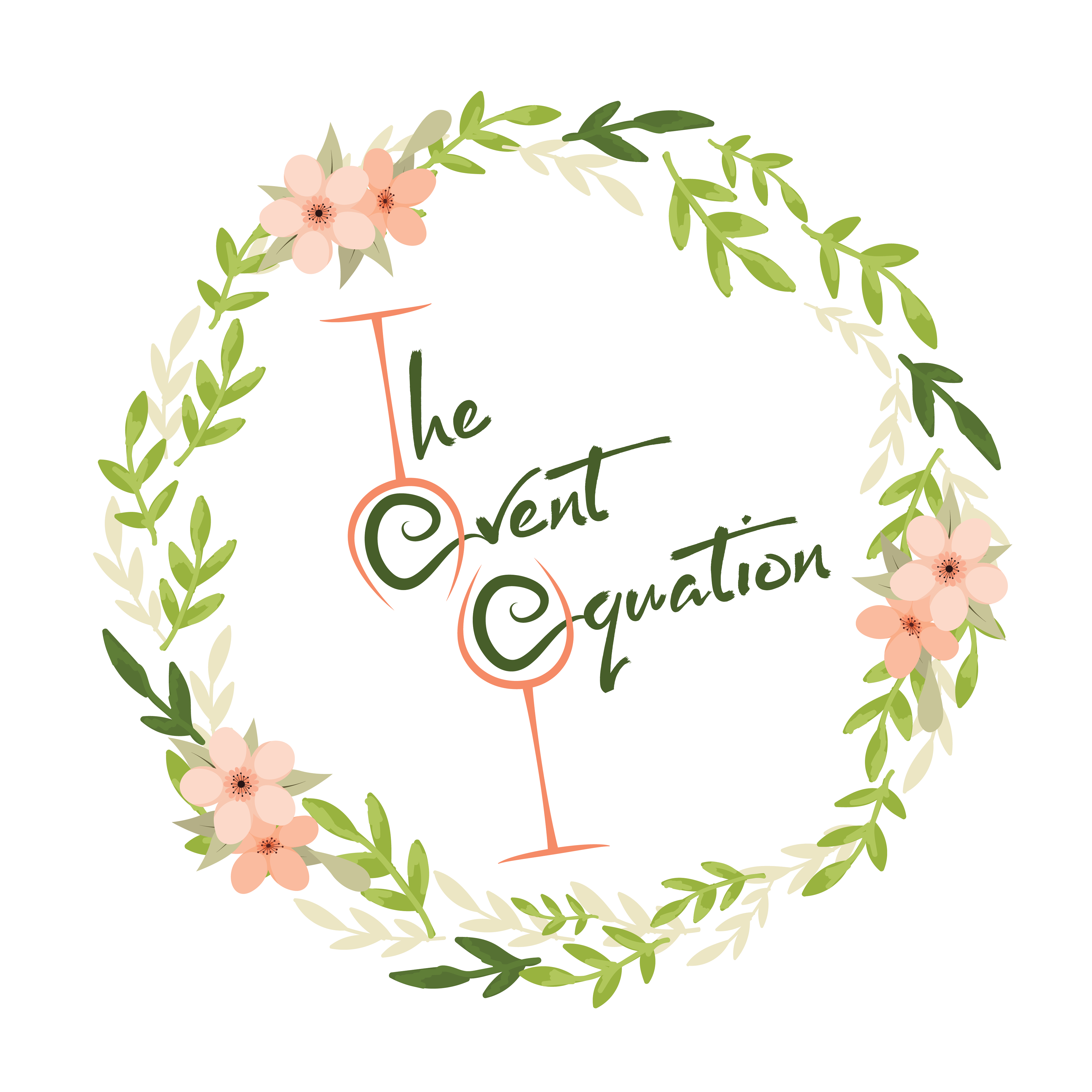 The below iterations were done and sent to the client before the final logo was chosen.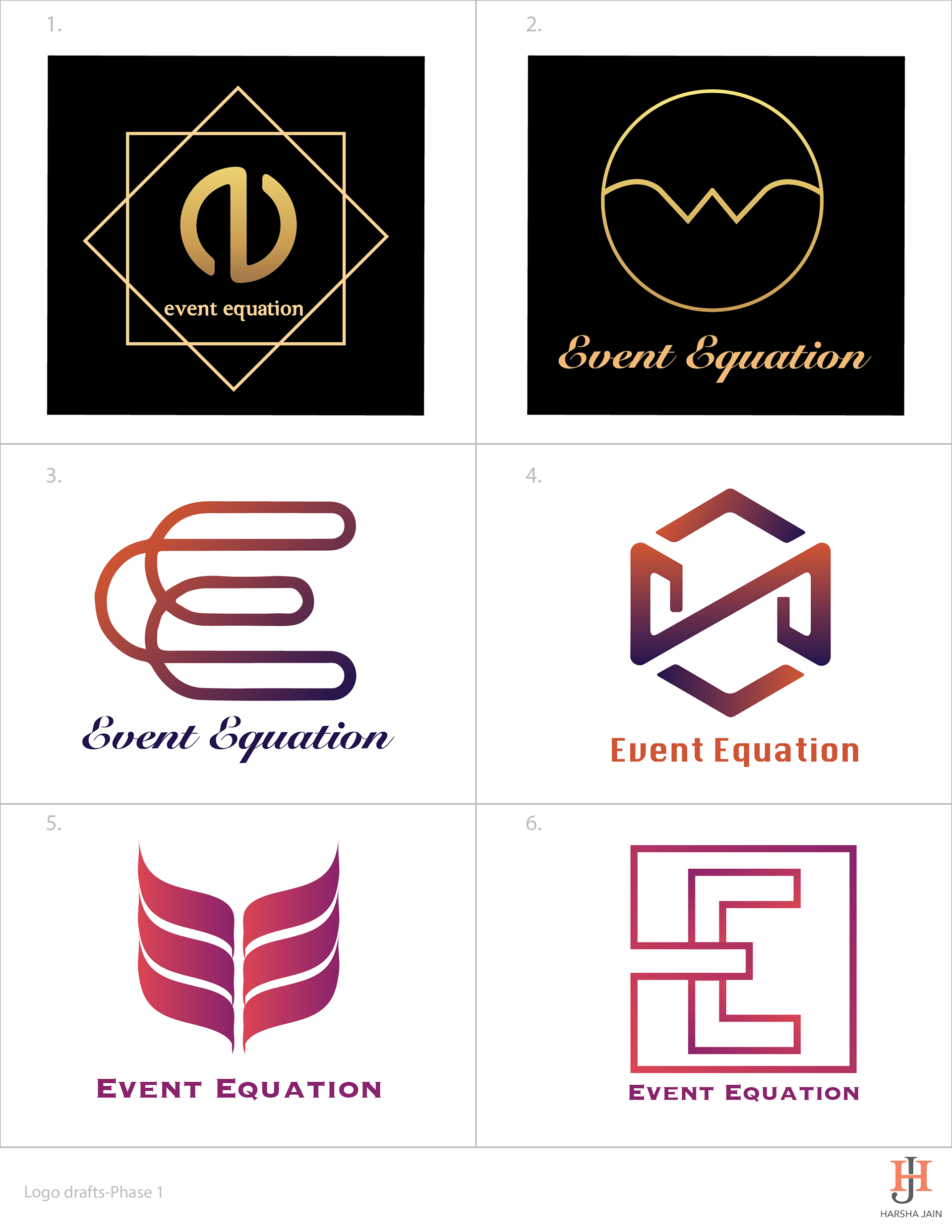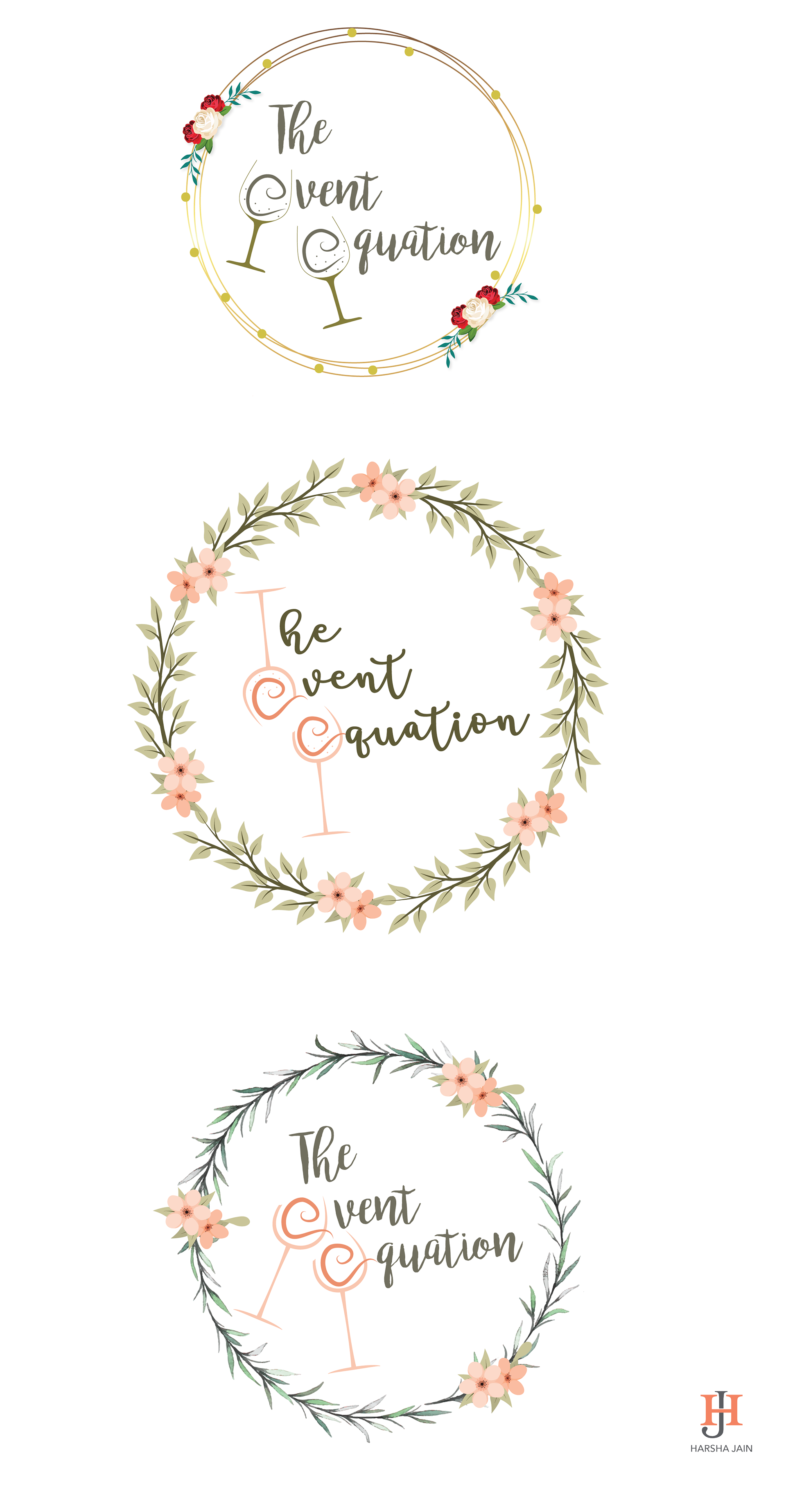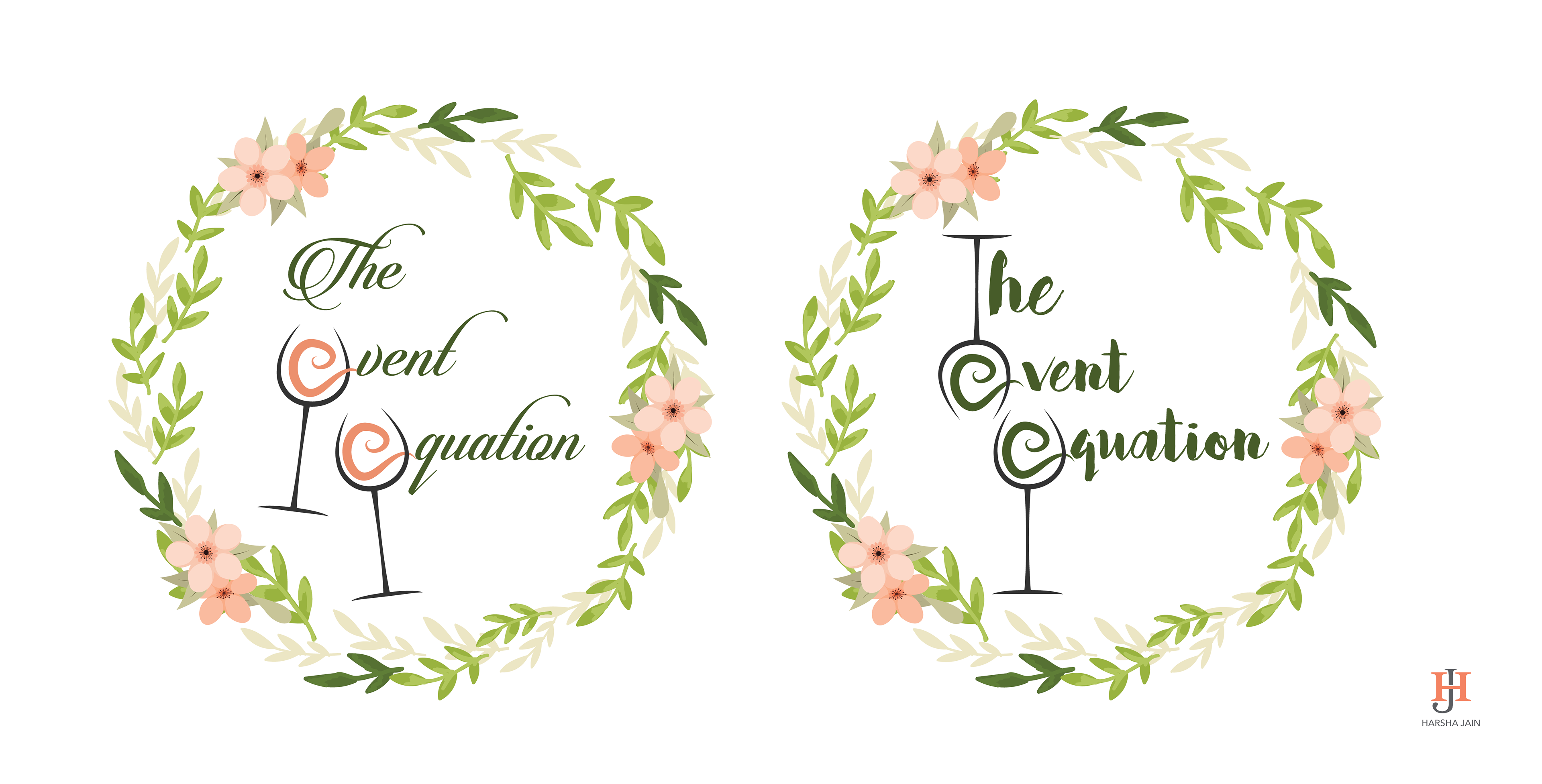 Alankriti- Logo and Corporate Identity
Alankriti is an online business selling hand crafted fashion jewelry & artificial
jewelry. Primarily is includes Precious and semi-precious gemstones like rudraksh and sphatik. 

Hence, I created a logo that captures the core USP. The colors were also inspired from the same (as seen below)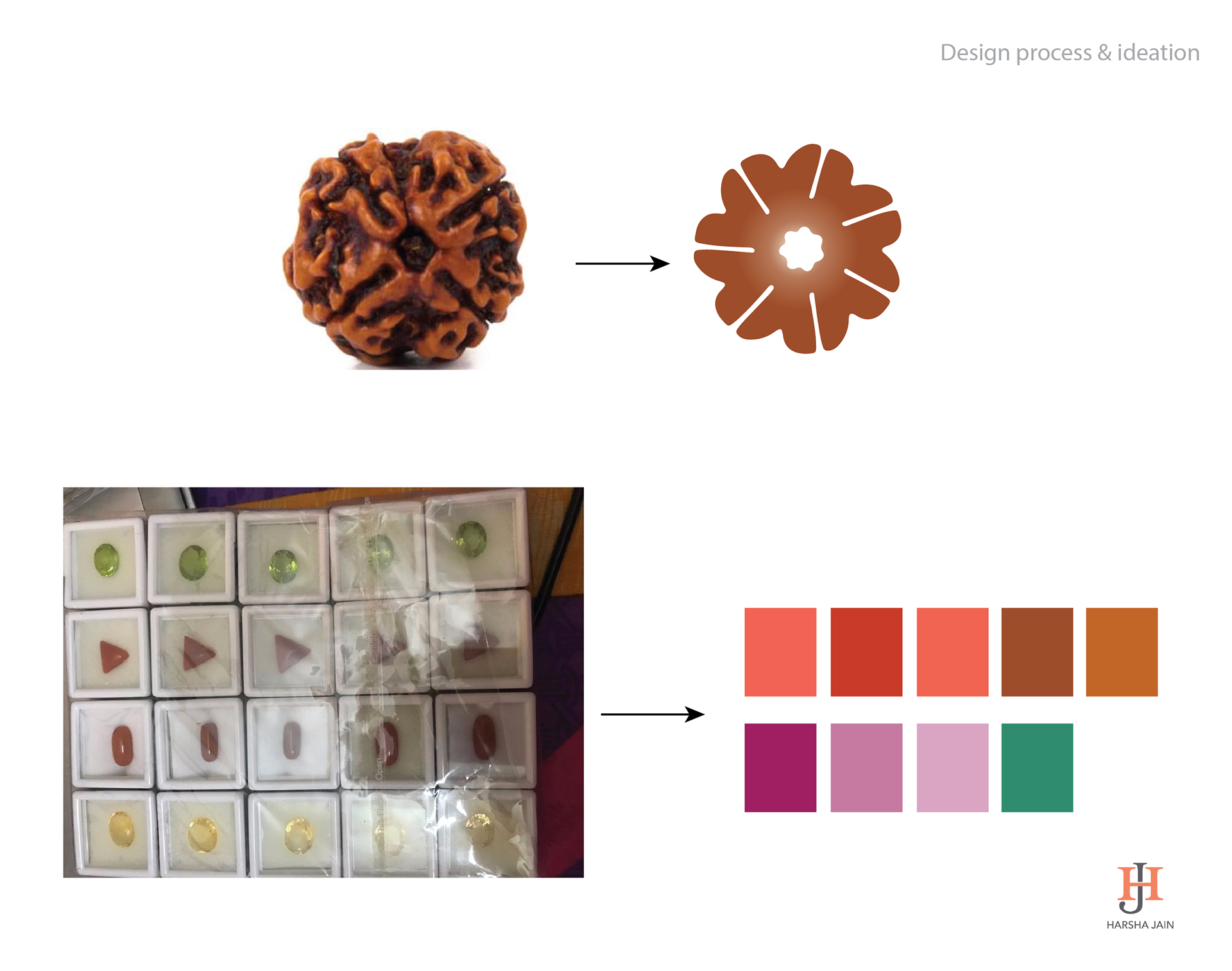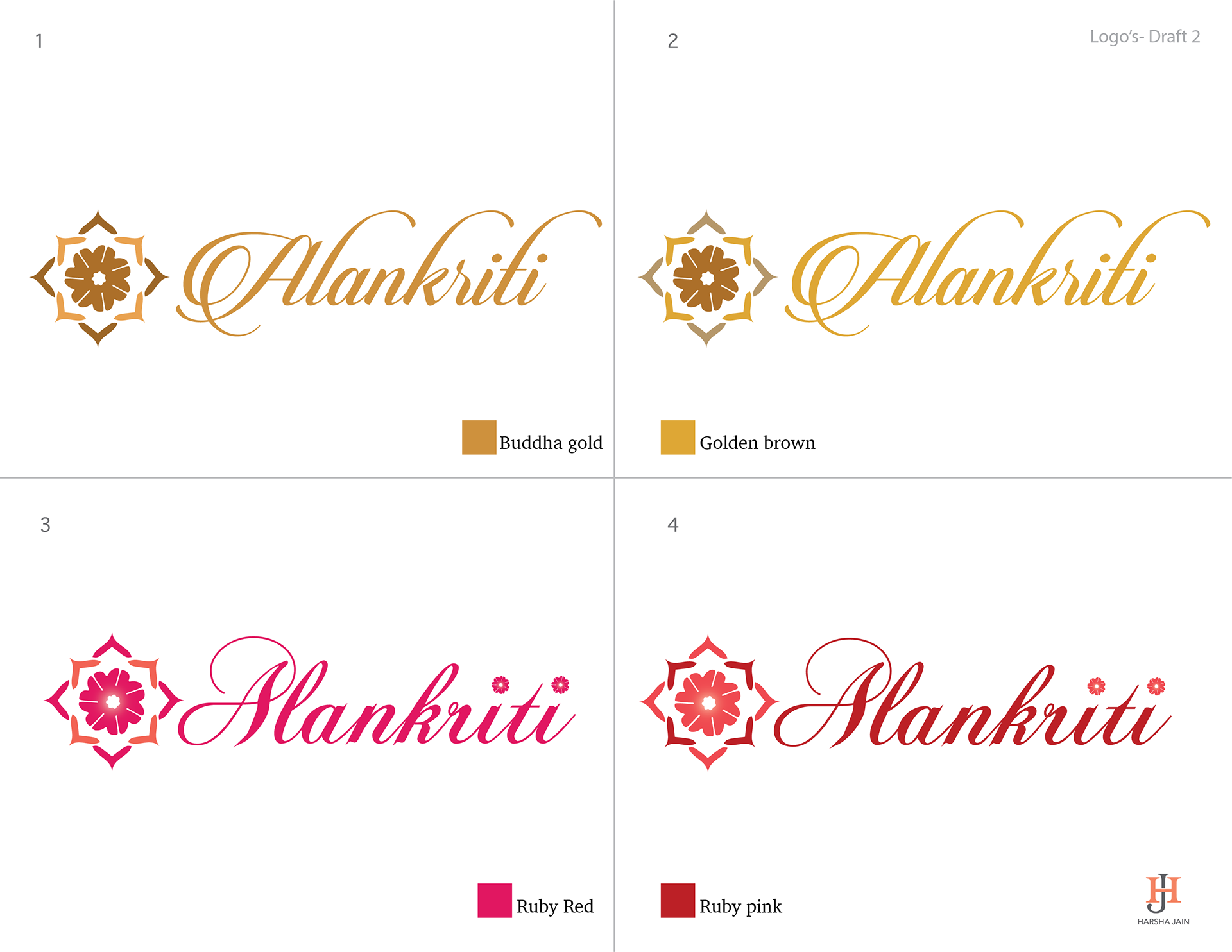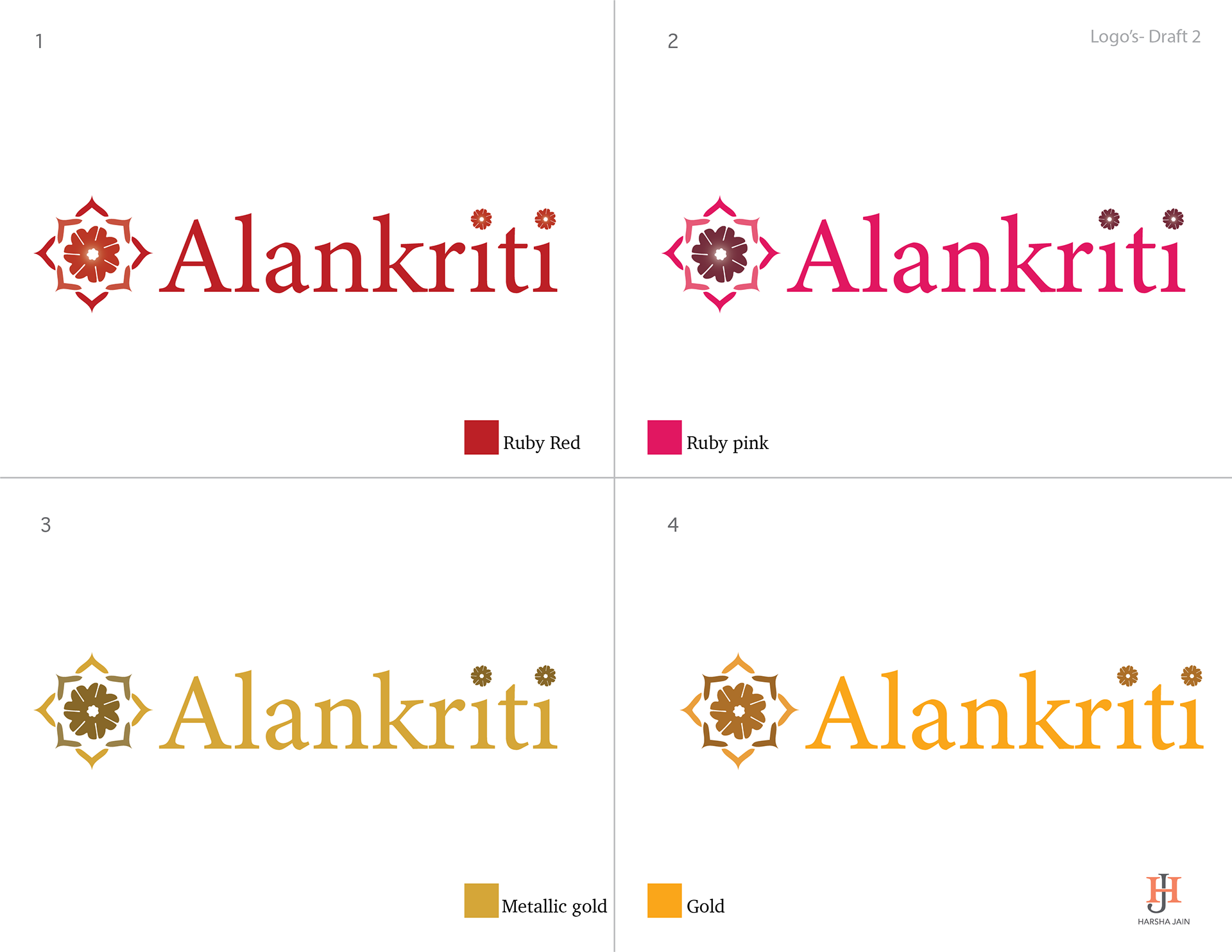 The final logo and corporate identity