Problem Statement:
Kiva is an international nonprofit, founded in 2005 and based in San Francisco, with a mission to connect people through lending to alleviate poverty. Kiva expands access to capital for entrepreneurs around the world. More than 2.5 million people have raised over $1 billion on Kiva. 
Currently, all borrowers have to go to kiva.org/borrow to get all resources and details needed to apply to be qualifies as a borrower on the Kiva platform. Also, the entire borrower application is not mobile optimized. Most of the borrowers do not have access to desktops/ laptops to get the help needed from Kiva. Additionally, we also discovered that most borrowers have smart phones and hence we could leverage this to build an app that could take care of their entire on-boarding process.
Borrower needs :
1. What is Kiva?
2. Application process
3. Review and Approval
4. Fundraising and disbursal
5. Repayments
6. Kiva partner resources ?
Steps/ Points to start the wireframe:
1. Define value proposition​ - Users are not always willing to sign up unless they see a value in doing so. Having the message crisp and sharp will make it mor
e valuable.
     a. Eg : Fund your dream, change your life
     b. 0% interest loans for US Borrowers 

2. Create more value -> define what makes Kiva unique to entice the borrowers to
complete the onboarding process
     a. Eg : Upto $10,000 at 0% interest
     b. Free marketing
     c. Build your business credit


3. What details of the borrowers do we get when they initially sign up/login?
    a. Name, email, Number etc.


4. Define steps to give a sense of time frame to the borrower.
    a. Eg : Apply, Invite, Fundraise, Repay
    i. May be create a slider before signup process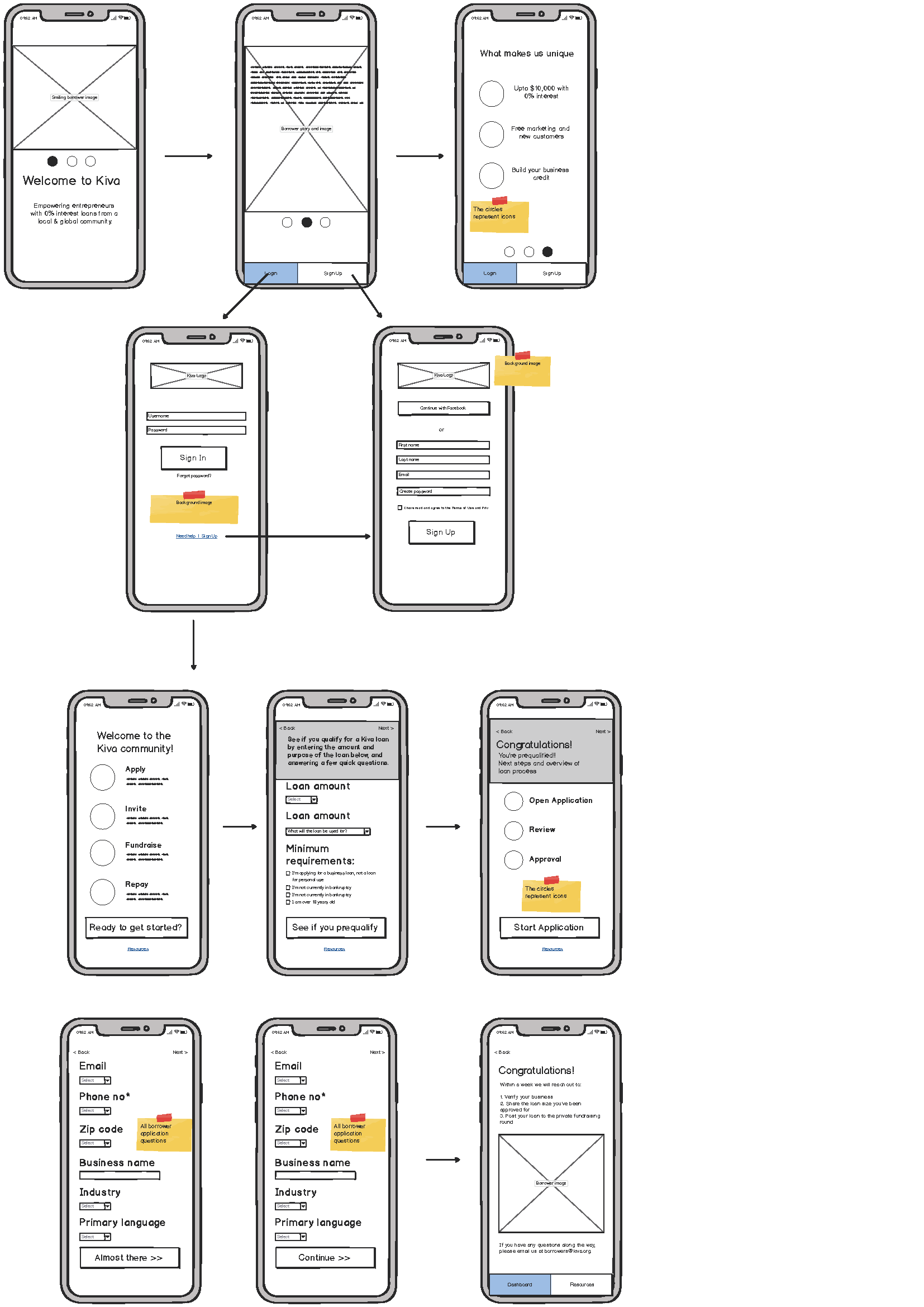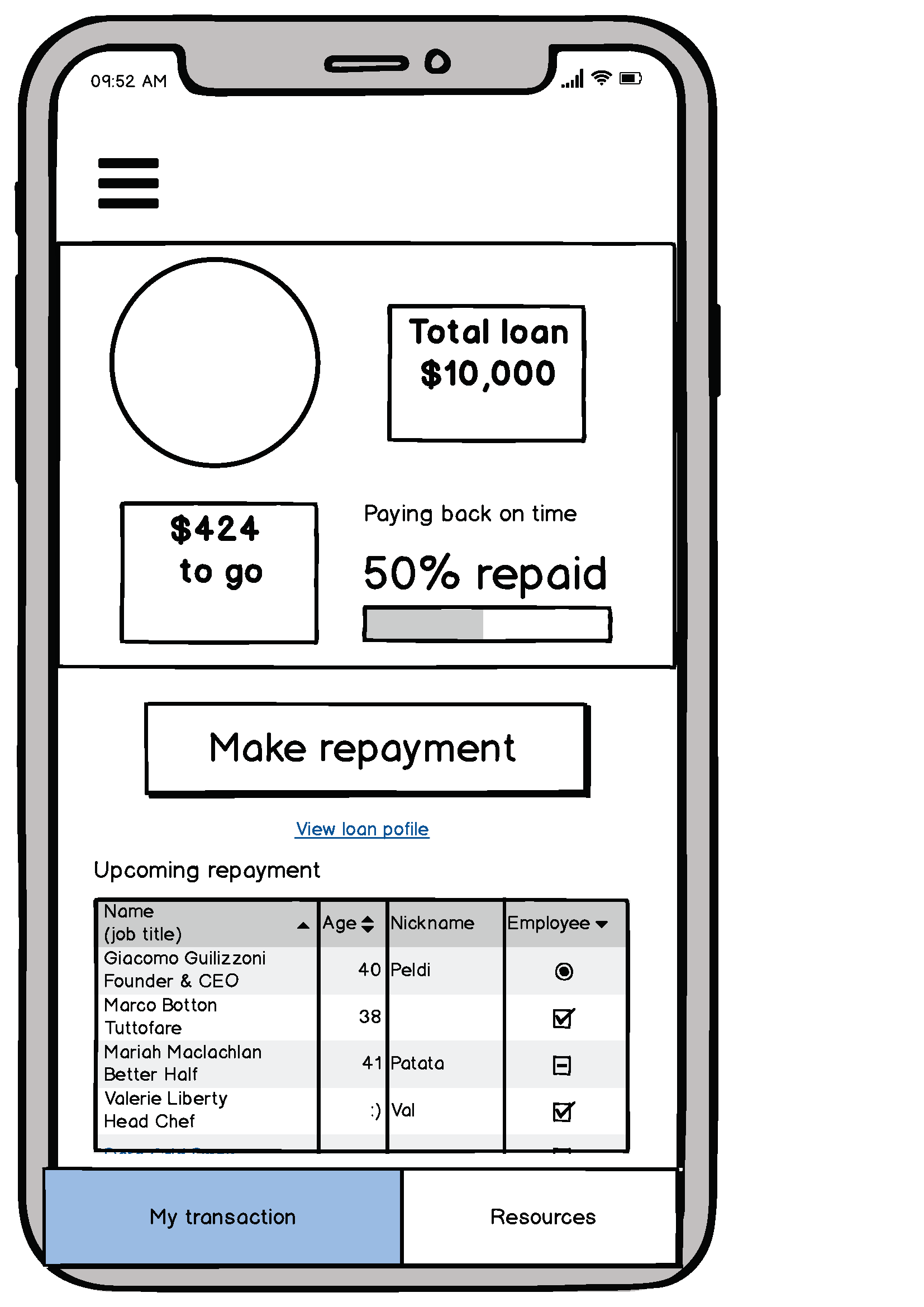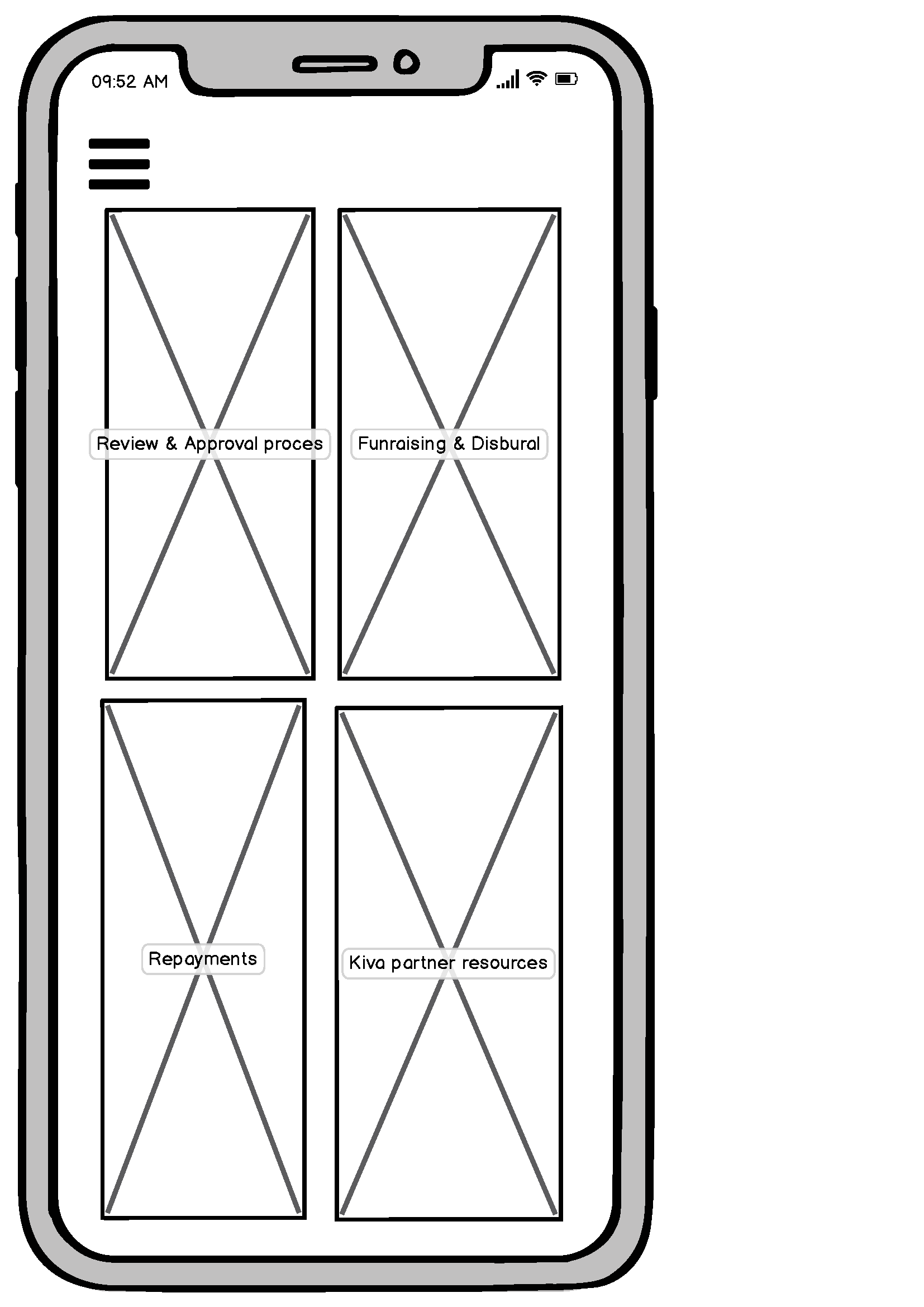 Hi-fi screens for simplifying the on-boarding process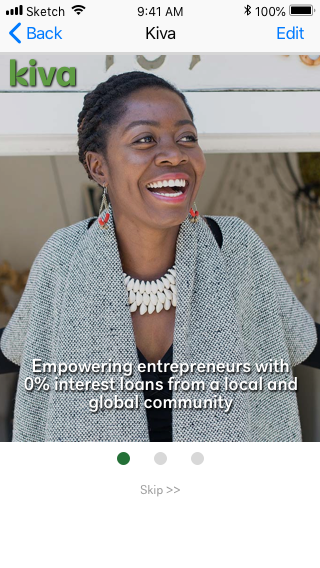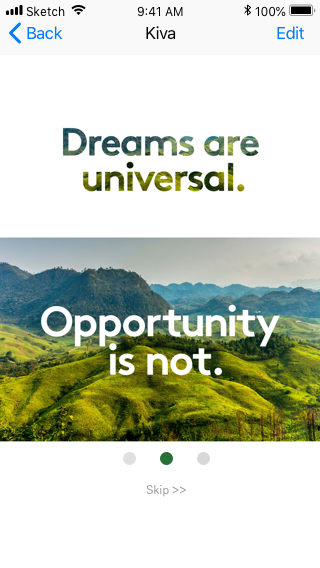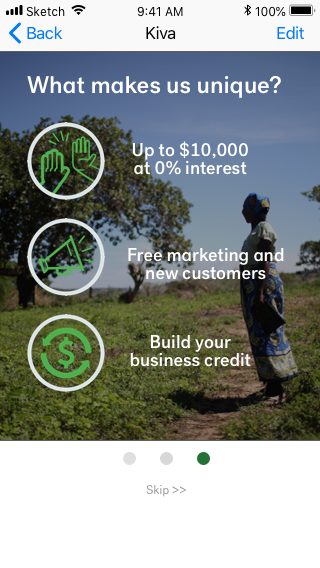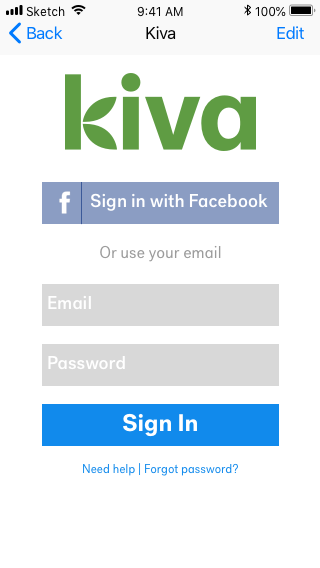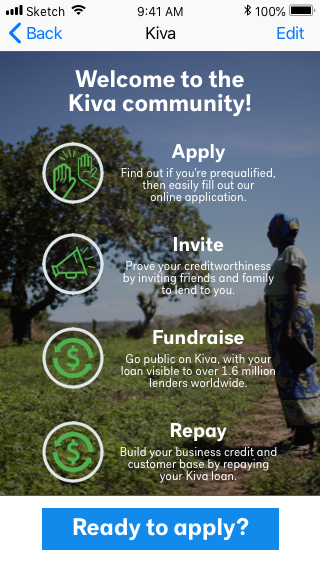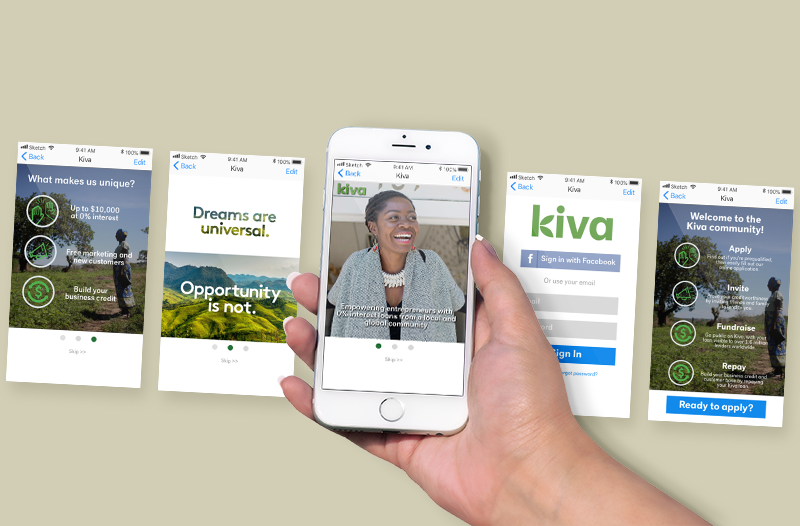 Email Marketing - Gif's design
​​​​​​​​​​​​​​
The next few gif's were created for Kiva's email marketing team. These gif's were included in the anniversary emails sent out to the over 1000+ lenders on Kiva's platform. The process started from penciling down 40 different sketches and then gradually and conceptually narrowing down to top six adhering to Kiva's brand and style guide. The end goal was a way to bring about a smile to the end user with a small element of quirkiness and fu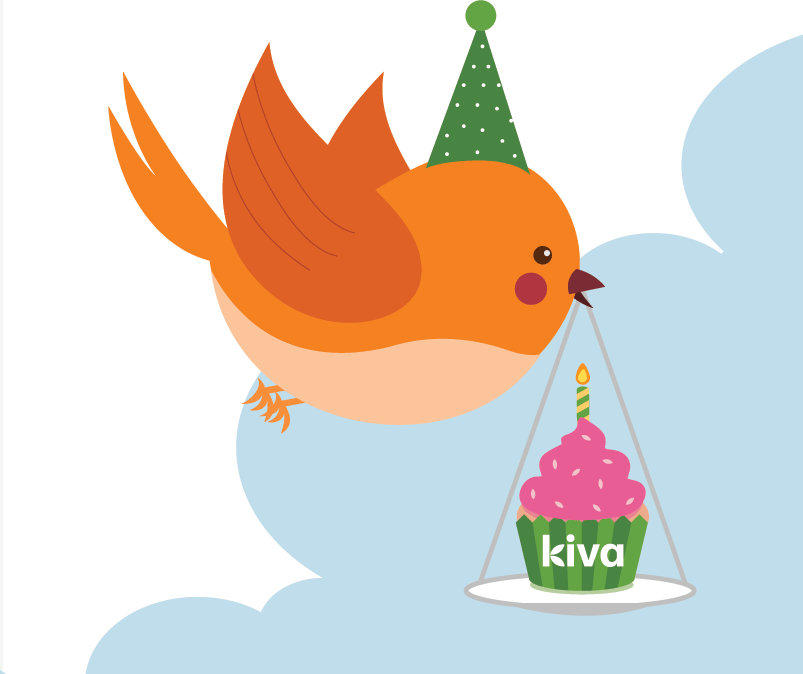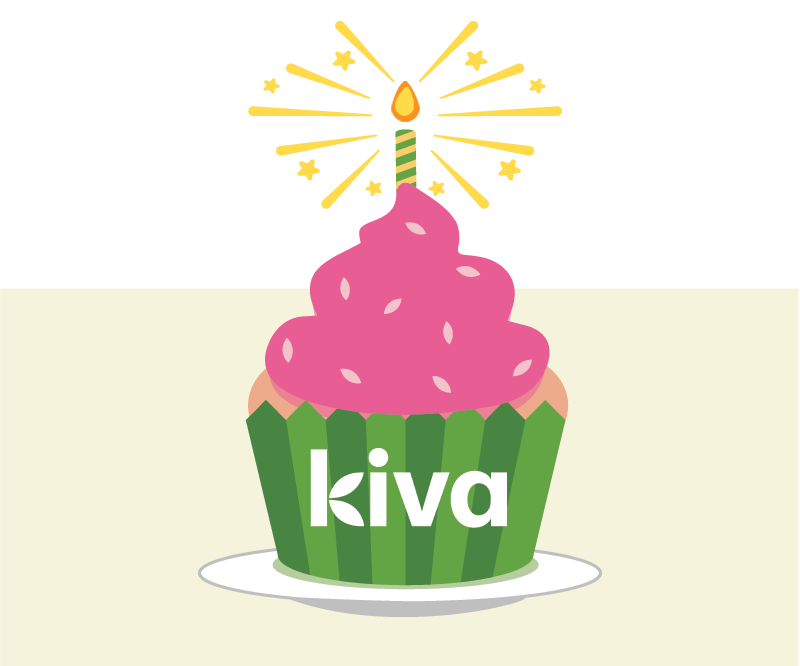 Email sample below sent to the lender community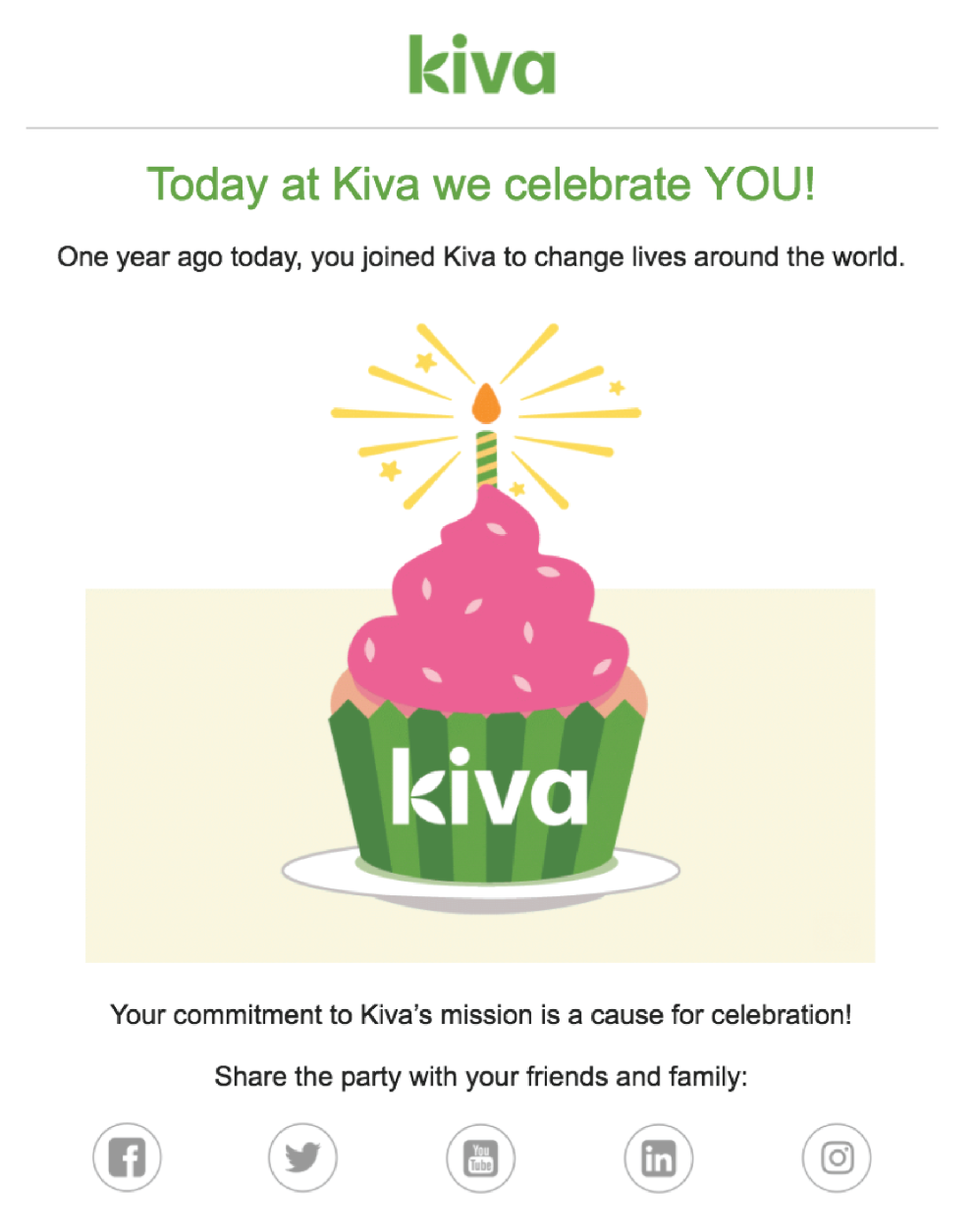 While designing the Annual report for Kiva, I tried to keep it simple yet eye catching for different sections.  I worked around with typography, font and colors to differentiate
and
highlight various data and numbers.  Also, playing around with Kiva's logo and graphic elements, I masked and manipulated the images to grab the attention of the readers while scrolling from one section to another. Overall, the simple aesthetics based on the brand guidelines, made this come all together. Below are a few pages of the project. You can see the entire report on Kiva's website- 
www.kiva.org/about/finances